Precision and quality are two crucial aspects that define the lumber industry. However, the quality of wood products depends not only on the quality of lumber used but also the tools and components used in the manufacturing processes.
Here at TMetal, we understand what the right quality tools and components can mean for your manufacturing process. We recognise the important features of the components and surface coatings used in the industry:
High degree of corrosion resistance
Resistance to erosion and abrasion
High impact resistance
Extreme wear resistance
We work with the lumber industry to manufacture cutting-edge products that help meet this industry's varied challenges – especially when it comes to surface coating applications and components.
We manufacture a wide range of saw tips for the lumber industry worldwide. Our cobalt chrome alloy saw tips are manufactured using powder metallurgy to the highest standards. We offer pre-sized and customized saw tips to meet your project specifications. No matter the application, our premium saw tips are built to last and stay sharper for longer, thus improve efficiency and reduce your costs. We offer saw tips in rectangle, triangle, and customized shapes, too. Whether you need saw tips for circular or band saws, ourcommitment to quality, cutting edge manufacturing technologies and extensive application knowledge allows us to produce and develop the best alloy saws.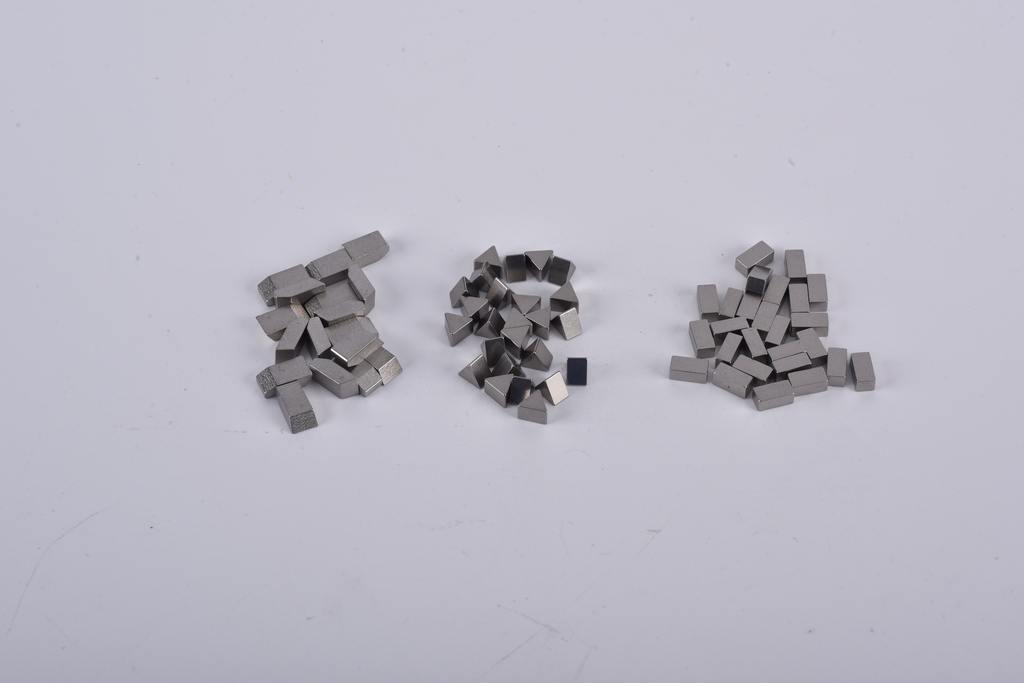 Tungsten Carbide Cobalt Chrome Powder
Tungsten carbide cobalt chrome powder is suited for a range of applications involving HVOF, PTA and laser cladding systems. This alloy offers high resistance to low angle abrasion, erosion and severe sliding wear while maintaining cavitation and high impact resistance.
Tungsten carbide enables wear resistance while the cobalt chrome matrix helps improve erosion and corrosion resistance. TMP12 is suitable for creating wear-resistant coatings on saw tips, extrusion screws, cutting blades and other products for the lumber industry that require abrasion, corrosion, and erosion resistance.
Contact TMetal Today
Our proven technology enables us to customize our products to meet your specifications and performance requirements. Submit your enquiry to receive a customized quote or call 1-365-887-5666 to discuss your project with one of our certified engineers and discover how we can help achieve productivity, efficiency, and protection.